Born in 1999, I have spent the latter half of my life connected to everyone in my life through social media. Social networking platforms were designed to make and sustain connections with others. Whether you're connecting with friends, coworkers, potential employers, your favorite celebs or even your grandparents, social media has given us the power of staying in touch with the world around us at all times.
Just like in fashion, trends come and go. MySpace had its time in the spotlight, as did the popular video sharing network Vine. Facebook became a household name in the late 2000's and Instagram stole the hearts of Millennials shortly after in the 2010's. Now, we have more apps like TikTok taking over the internet.
Notice, all of these platforms come and go in terms of popularity throughout the years- except for Twitter.
Twitter as a tool for news gathering
Twitter, created in 2006, has withstood the test of time, becoming the media's go-to network not only entertainment and sharing, but is also a growing reputable news outlet. Most of my Millennial and Gen Z peers have had twitter profiles for over a decade now. As a generation, we're quick to head to Twitter as a default to read world and political news
The appeal of Twitter for me is that I can use a topical hashtag to view the opinions of people all over the world. This connection allows me to hear the voices of those who I wouldn't have been exposed to otherwise.
Of course, as a disclaimer: In this day and age, no site is 100% safe due to the fake news epidemic. As a communications major, I encourage everyone to hit the web and do some fact checking before forming opinions solely based on what you read on Twitter.
On the other hand, the site does do a great job of providing brief, easy-to-read content tailored to individuals' interests and offers the perfect starting point to see what's happening in the world.
Connecting the world one Tweet at a time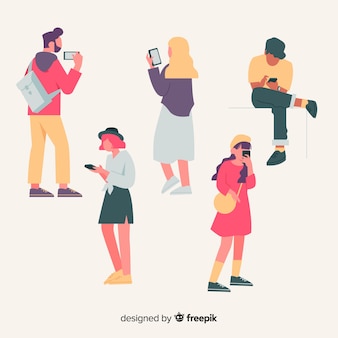 Because I'm studying PR, I know that Twitter is such a valuable platform for my industry. As noted in the Forbes article, three main reasons for PR professionals to use Twitter are the ability to send out announcements, research popular topics, and of course, networking.
I agree that these are the three most important strategies Twitter provides the PR industry. Twitter's 280 character limit ensures an easy read for viewers, and forces writers to cut right to thier point. When sending out company announcements and updates, it's smart to be consice with your words so readers won't have to dig for information. The app also equips communication professionals with the ability to send out quick real-time updates, which is very handy in dreaded (but inevitable) case of a PR crisis!
With dreams to work in the fashion industry, I am constantly researching and following fashion trends to make sure I'm caught up on what's new. Following accounts and hashtags that pertain to my interests make it easy for me stay up to date on new styles.
Social media is a news industry must-have
Though Twitter is a fun place to network and stay connected with friends, PR pros and journalists use the platform to meet new clients, potential partners, and influencers which could lead to future mutually beneficial relationships. Twitter also allows for journalists to pose questions and hear feedback from their readers. Before the age of social media, journalists would just hope that their story captured the eye of readers from nothing more than a newspaper headline. Now, they're able to banter back and forth with followers, gaining insight on what they are most intrested in reading about.
As for the Columbia Journalism Review article, I disagree that it is up to each journalist to decide if Twitter is a platform they would like to pursue. This article was written in 2014 and so much has changed in the industy since then. I feel that it is too close-minded to completely disregard a booming social media platform in which its main goal is to connect people to what they want to read about. Perhaps journalists who reject Twitter should pursue a different career.
I hopped online myself and found this interesting article entailing over 30 Twitter accounts that PR professionals should look into following. The best way to take full advantage of being connected to anyone is to take the time to read and learn about the content others are releasing. Following accounts that will educate you instead of only entertaining you might prove helpful in your career.
I strongly believe that Twitter is the news outlet of the future. As a college student, I don't have cable TV, so I don't have the option to watch those old talking heads every night when I can just look at the highlights on Twitter. After doing all this extended research on my favorite app, I feel strongly that I am in the right industry, and I hope to use my lifetime of social media skills to initiate successful PR fashion campaigns on the app in my future profession. Be sure to stay connected with your favorite blonde on twitter, @kellyblondeblog!